3 Three Phase Wind Turbine Disconnect Switch with Brake
50 Amp, 3 phase Switch with Short Circuit Brake

Works with 12 volt to 250 volt systems
Designed for 1250 watt and smaller turbines.
Simple yet perfect for small turbine installations. This three phase switch uses a specialized 3 pole, 3 throw switch (3P3T) to provide both disconnect capability as well as braking by shorting out the 3 wires of the stator. Although designed specifically for 3 phase turbines it works equally as well for single phase A/C turbines as well as D/C turbines.

This switch will handle 2500 watts continuously. Rated at 10A at 250 Volts, 15A at 125v, 25A at 60v, 40A at 30V and 50A at 15V.
Switch Positions.

Up -- Turbine is connected to the battery or rectifier. (Switch is closed)

Middle -- Turbine is fully disconnected, free spinning.

Down -- Turbine wires are shorted together. Brake is on.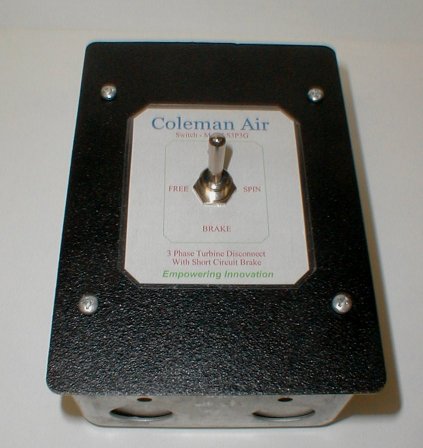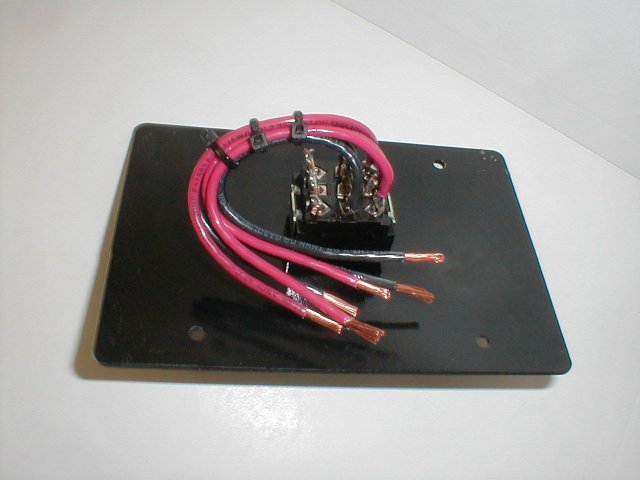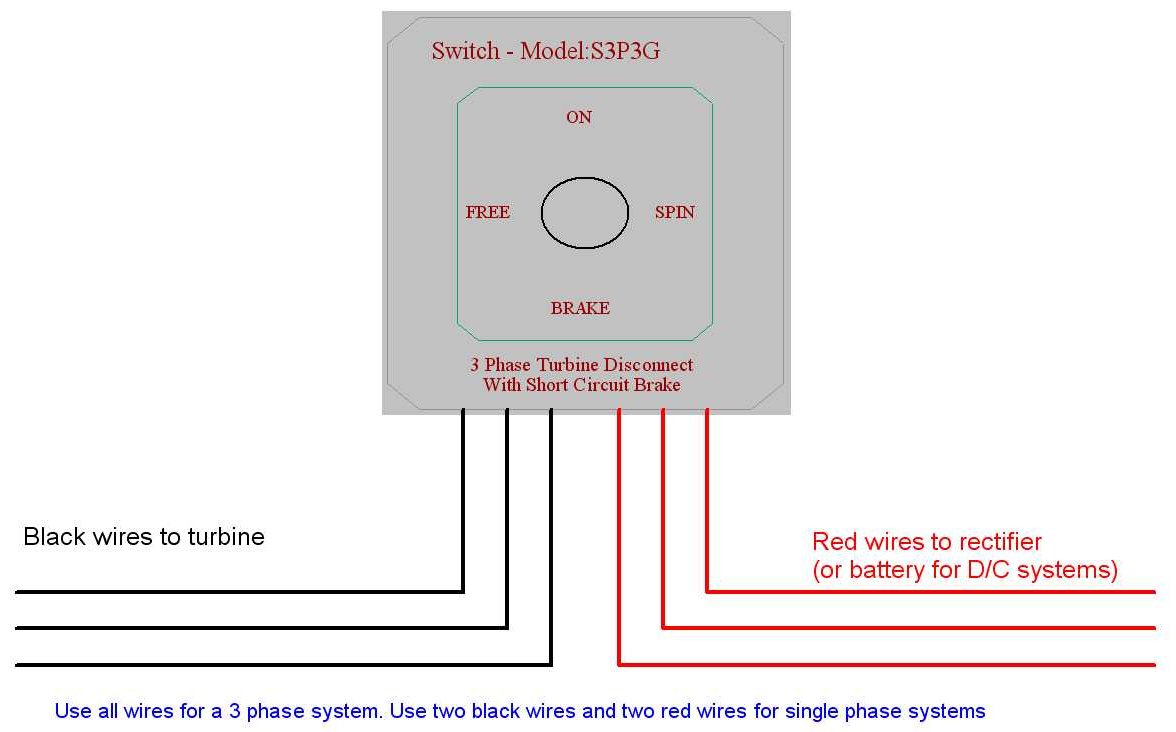 Black textured powder coated 16g, steel front panel for great looks and durability
Standard 3 gang switch box, with 1/2" knockouts on all sides.
Easy to read switch position label.
High Quality, 3P3T Switch with soldered leads for easy termination .

For indoor use only.
Shipping And Returns
Our shipping charges are basically what it cost us to ship. International shipping rates via the USPS for this weight are much higher than you might expect. Please click HERE to view just how much these charges are, and you will see that our rates are just what it cost. We would charge less, if it cost us less.
Due to major delays in customs, we no longer ship to Italy.
To our International customers. We cannot misrepresent the price of the products being shipped to you. You are responsible for any and all tariffs, duties or import fees imposed by your country or customs.


Returned items must be in their original condition and fully resalable. Returns may incur a 20% restocking fee. Damages that occur during return transit will be liable to the buyer. Buyer is responsible for all tariffs, customs fees, VATs.
By popular request, here are a few documents that show just how all of these components tie together

.
If you have any questions, please do not hesitate to ask, we are happy to help.



Thanks For Looking!

Coleman Air -- Empowering Innovation

Wind and Solar Controllers, Electronics, Hardware & Accessories perfect for the DIY'er.